There are some great MPG items featured in Julianne Hough's latest interview with Redbook. Just flip to page 70!
Shop The Featured Items:
Diva Patterned Bomber Jacket
Foxy Satin-Look Light Support Bra
Neo 2.0 High Waisted Capri
Julianne Hough is representing MPG big time on the latest US Weekly cover and feature story!
Read more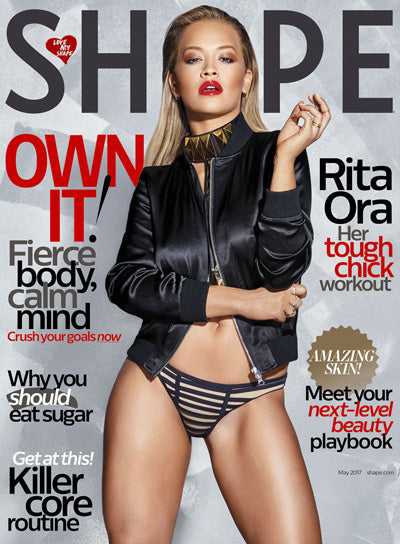 We're excited to share this great press coverage! Page 131 of May 2017 Shape Magazine features the model in a workout pose wearing Briza Moderate Support Seamless Bra.
Read more